Scorching Arizona summers can do a number on roofs! To make sure that summer damage doesn't turn into winter nightmares, it's a good idea to have a fall roof inspection completed by an experienced roofer. Prevention is much better than emergency repairs! Continue reading to see how a fall roof inspection can save you money in the long run.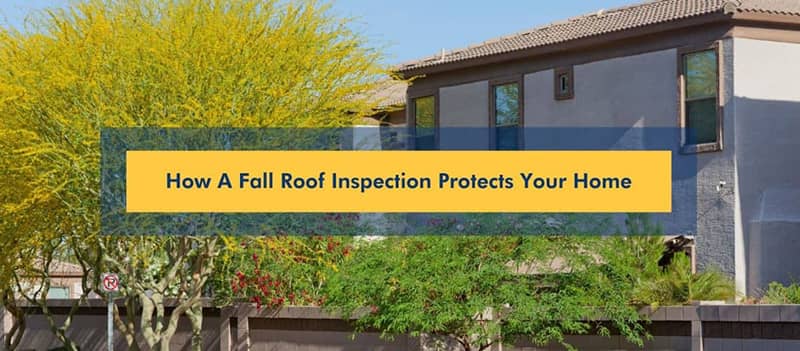 Catching Hail Damage
Hail damage can be very difficult to pinpoint with the untrained eye. Small divots in asphalt shingles may not seem that worrisome, but over time they can become major holes. As rain and weather pound onto your roof, hail damage is worsening. Eventually, a small crater will wear away into a hole that can allow water to seep through. Hail damage is often impossible to see from the ground, so a roof inspection is necessary to catch it before it's too late.
Improving Energy Efficiency
Leaks in your roof make your home less air-tight. As climate-controlled air seeps out of your damaged roof, money is going down the drain. A properly maintained roof will keep your home energy efficient. A roof replacement is one of the best ways to improve your home's energy efficiency! A professional roof inspection will determine if repairs are needed to keep your roof's integrity.
Preventing Leaks
A roof leak is one of the most stressful issues a homeowner can experience. If water is getting into your home through your roof, you will likely be unaware of it until it is a serious problem. Water damage can lead to mold in your attic and walls, potentially causing allergy issues for your family. Once a roof leak has made it through your attic and into your ceiling, emergency repairs can be costly.
Time and money can be saved with a preventative roof inspection. The experts at Allphase Construction want to give you peace of mind with a FREE roof inspection this fall. To get yours scheduled, give us a call at (888) 766-3807 or visit our website. We hope to hear from you soon!