Your roof is your home's first line of defense against the elements. Older or damaged roofs may be more susceptible to damage, putting your entire home at risk. Is your roof in the best condition to keep your home safe? Continue reading to find out!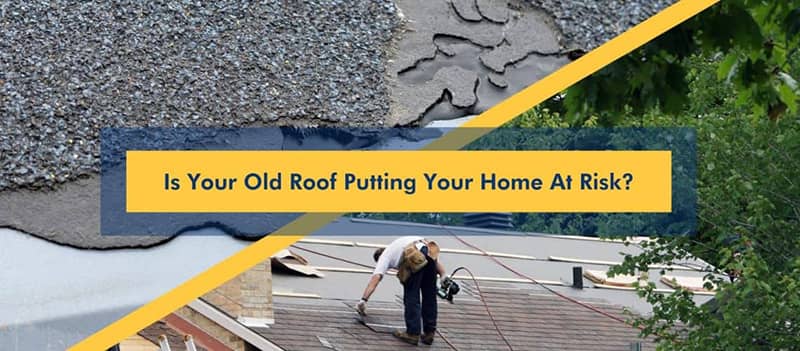 Old Roofs Are More Prone To Damage
Over time, asphalt shingles are bound to deteriorate. This makes them less effective at keeping water out and climate-controlled air in. Newer shingles have a higher rating against wind speeds, while older roofing materials are more susceptible to storm damage. Lifted shingles can allow water to seep into your attic. A total replacement could be necessary if your roof is over 20 years old.
Lapsed Warranties Can Affect Insurance Coverage
Insurance companies consider a roof's age and existing damages when providing coverage. This can lead to some insurance companies not providing coverage for older roofs. The typical cut-off age for this is around 20 years or older. Some homeowner insurance policies allow for roofs older than 20 years to be covered, but the roofs must pass a thorough inspection. The peace of mind that a new roof will give you will make a replacement worthwhile.
A Better Protected Home
After a roof replacement, your home is far better off than it was before. A new roof will ensure that water, pests, and other environmental facts are deterred from wreaking havoc on your home. If your roof is past its prime, Allphase Construction wants to give you a hand! Our professional inspection can determine what next steps need to be taken. Also, did we mention that our inspections are completely FREE?! There's nothing to lose, protect your home by scheduling an inspection with us today by calling at (888) 766-3807 or visiting our website. We hope to hear from you soon!