A hailstorm may not seem like the worst type of natural disaster that can damage your home – but it's the most common. Hail can cause a surprising amount of damage to your roof, siding, windows, and gutters.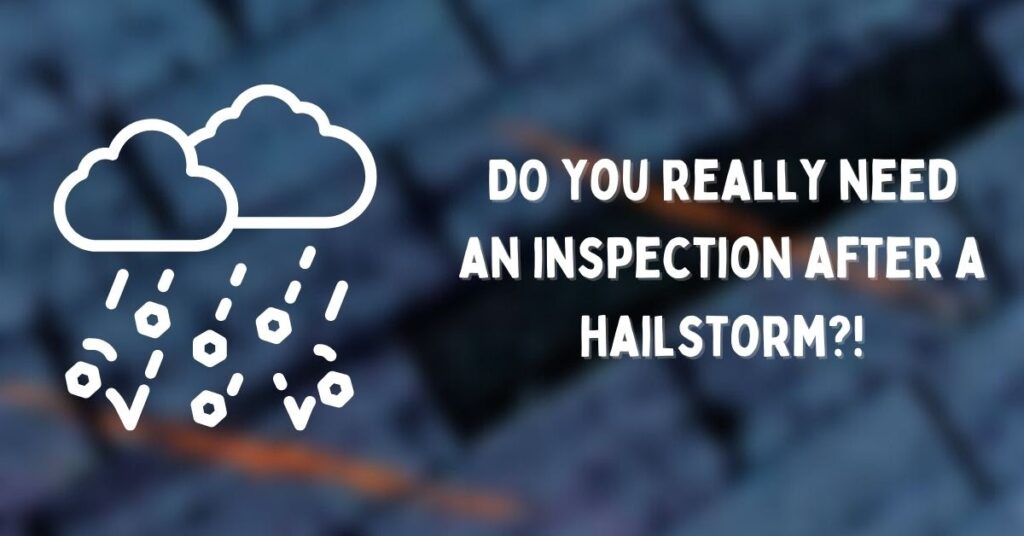 Most Homeowners Don't Even Know They Have Damage Until It's Too Late!
Preventing costly repairs starts with a professional hail damage inspection. However, most homeowners won't do this because they don't see any damage and think their home is ok. The only problem? Hail damage starts small and gets worse over time. That means big repair bills later.
How big are we talking? Well, one homeowner we worked with let damage after a hailstorm worsen to the point where leaks had formed. The leaking water damaged the wood structure underneath, the attic insulation, and ceiling drywall. The cost of repairs was over $20,000.
That's A LOT Of Money.
It's definitely a lot of money, more than any of us want to spend. That's why we've put together the following information together to help homeowners avoid spending $20,000+ on repairs.
Read on to learn how hail can damage a roof and why you should address it ASAP!
How Hail Damages A Roof
Did you know hail can fall at speeds upwards of 50mph? When hailstones impact your roof, they can cause severe damage.
Why Should You Get A Hail Damage Roof Inspection ASAP?
Hail damage cannot be seen from the ground level of a home. Look at the image below to understand why.
The photo on the left was taken immediately following a hailstorm, with the camera about 12-18 inches away from the hail impact. Unless you have magical superpowers, you can't see that from the ground.
The image on the right is what hail damage starts to look like years later. The protective granules have continued to wear off. Damage of this extent is much easier to see but usually means costly roof leaks are already happening.
Getting a roof inspection after a significant hailstorm may seem like a hassle, but it's the only way to catch damage early and prevent costly repairs.
Who Should You Call For A Professional Hail Damage Inspection?
If your home has been hit with severe weather, our expert team is here to help!
Request a free hail damage inspection today by visiting our website or calling (888) 766-3807!
These inspections are quick, painless, and free if you choose us. We will be able to spot any potential damage before it leads to costly repairs. If you don't have any roof damage, we'll be able to provide a report detailing your roof's condition which is good to have on file for your insurance company.
Interested in learning more? Connect with us on Facebook and Instagram for tips and see what real homeowners have to say about working with us!